We wish you a wrathful Christmas!

Skambankt, with Ted Winters (aka Terje "Killmaster" Kaizer) on vocals and guitar, will play at their self-arranged "O jul med din vrede" Christmas festival in Bryne tonight - which has become a tradition. They conclude a fantastic year that started with the release of their album "Sirene" and continued with several sold-out tours and wild festival shows.

Next year it will probably be a little more quiet around Skambankt - they are planning to work on new music. Apart from that, plans are still a bit blurry ... There will surely be some festival shows in summer, and in March, Skambankt will play a tour in Denmark.

Speaking about Denmark ...
With whom did Skambankt record the Danish version of "O dessverre", thus "O desværre"?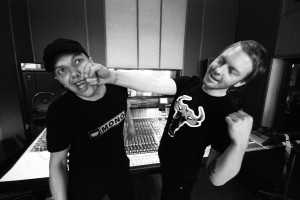 The correct answer:
Johan Olsen
98% (of 105) answered this question correctly.